June 25, 2019
Can I Get Fit Without Going to the Gym?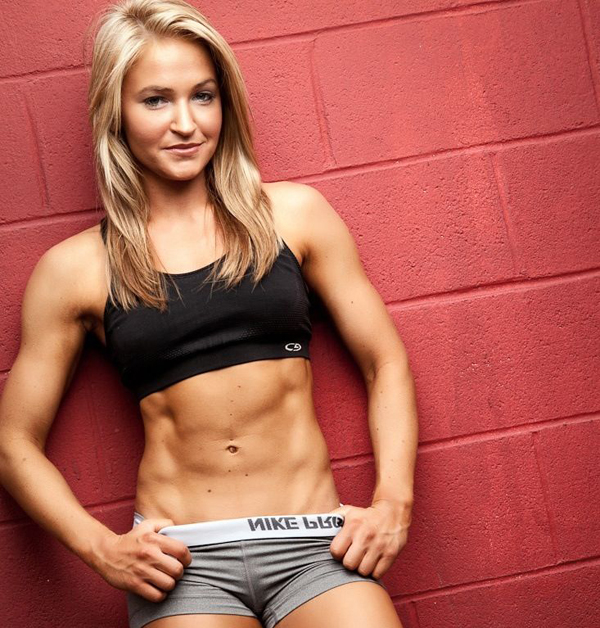 The current economic climate is taking it's toll on a lot of people. So I'd like to address one issue that may help your bank balance.
If you're trying to cut costs when it comes to being fit, then finding ways without going to the gym might help. Regular trips to the gym can cost quite a bit of money and might be one of your single biggest monthly expenses.
It's not like you are going to have to stop going to the gym forever, but until you're ready to return, there is a temporary cost-cutting measure to try, and that is to keep fit from home.
So, here are a few exercise ideas and tips shared by Tashina Hill about how to give your home workout program a running start!
Cycling - If you have a bike then it's pretty easy to keep fit - just head out for a ride! Instead of using the exercise bike at the gym, then cycling in the outdoors is a great alternative, and an added benefit is that the scenery is much better. You get to ride where you choose, so you can see what you want to see as you get your exercise. You can even change your route to keep things interesting.
Bench and weights - If you've a bit of spare cash you can buy a bench and weights for a home workout. You can pick these up at a reasonable price - probably for the same price as a single month of gym membership, and maybe even less! This way you can do nearly all of the exercises that your gym weight machines do, without paying any more money than it costs to buy them. In addition, you can use them any time you want - not just during gym opening times.
Yoga - One of the most inexpensive forms of exercise to do from home is yoga. Yoga isn't for everyone, but it's a popular way to stay fit and healthy when taken seriously. You really need nothing more than your body, and perhaps a yoga mat too.
If you're not already familiar with yoga practice, then you can pick up inexpensive DVDs on yoga instruction, and the internet has loads of free yoga explanations too. There's no reason to spend a lot of money on yoga classes if you haven't got the cash!
Exercise without any equipment - The most obvious kind of exercise that requires no equipment is running. There are, however, other exercises that are easy to do with nothing besides your own body. For example, press-ups, sit-ups and pull-ups. If you do exercises like these it's possible to workout almost every muscle in your body.
It's also possible to replace gym equipment with whatever you have lying about. For example, instead of dumbbells to do weights, all you need to do is lift heavy objects.
When it comes to light aerobic training you can just use any canned foods, such as baked beans. For heavier weights, try using large bottles of soda water, for example. These are as good as real weights but don't cost you anything extra than your shopping bill!
It is important to keep motivated if you're working out on your own. One of the best ways is to find friends to work out with from home, go for a run with or do a yoga session.
There are alternative ways to stay motivated. For instance, reward yourself for every workout (even though your own personal fitness and well being is enough of a reward!). You can do this with food (just take care not to undo all your hard work with this one though) or with small gifts.
When you exercise from home it also means you've got music or a TV on hand. It's up to you what you want to watch or listen to as you exercise. These things will be able to keep you motivated and maintain your fitness even without having to go to the gym regularly. Just remember not to let yourself get off track!
Posted by: fitandhealthy at 07:49 AM | No Comments | Add Comment
Post contains 690 words, total size 4 kb.
Comments are disabled.
9kb generated in CPU 0.01, elapsed 0.0293 seconds.
34 queries taking 0.021 seconds, 40 records returned.
Powered by Minx 1.1.6c-pink.